---
Allstep  Accounting Solutions Inc. was founded in 2008 by Stephen Archibald RPA, PBA, after spending 9 years focusing on Canadian farming and small business tax.
With a foundation of over 30 years of business experience, we have embraced the technological changes in the accounting industry.  We focus on helping clients find cloud-based accounting systems with the best tools that apply to their specific business,. 
We have partnered with Xero and Hubdoc and we use them as your accounting  platform.  We also find traditionally based bookkeeping solutions, depending on the clients' needs. We have learned that every business is not the same and neither are their needs.
Let us help you find the right solution for you.  
OUR SERVICES INDUSTRIES WE HELP
Meet our Team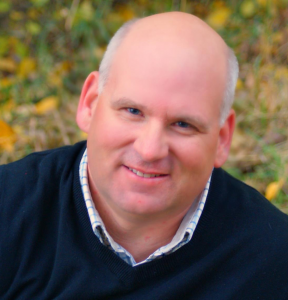 Stephen Archibald, B.Mgt., PBA
Accountant
Stephen is the Founder and President of Allstep Accounting Solutions Inc. A graduate from the University of Lethbridge, completing a Bachelor of Management degree, Stephen spent 13 years in retail management. Looking for a change, he started his accounting career focusing on primarily agricultural tax as well as small business tax. In 2008, Stephen left the firm where he started his accounting career and started off on his own.
Stephen grew up in Southern Alberta and spent the summers working with his grandfather on the family farm in Stirling, AB. This experience has given him a strong work ethic and working knowledge of farming.
Stephen and his wife Allison have five sons  and nine grandchildren.  They enjoy camping and spending time together and with their family.
---
Allison Archibald
Office Manager
Allison co-founded Allstep Accounting Solutions Inc. in 2008 with her husband Stephen. She began bookkeeping for clients and has recently taken over the duties as the office manager.
Allison is an accomplished seamstress and avid quilter.  She has enjoyed making wedding dresses and christening dresses for her family.  She also serves on the board of the Ridgeview Lodge Auxillary and is currently their treasurer.
Allison and her husband, Stephen have five sons and Nine grandchildren.  They enjoy camping and spending time together and with their family.
---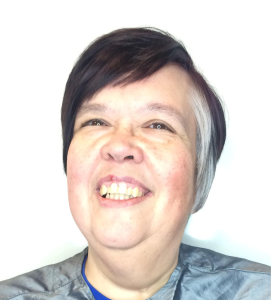 Nancy Rivers
Accounting Technician & Bookkeeper
Nancy joined the firm in 2021 and works with clients to make sure their bookkeeping and other business records are maintained correctly.  She is Xero and AgExpert certified.
Nancy has four children and 12 grandchildren.  She enjoys volunteering with many non-profit entities.  She is an avid Seattle Seahawks fan.